The Dominus Companies is a high-return real estate investment and development firm specializing in value-add and distressed properties.
Dominus Companies is a family-owned commercial real estate company with a core focus on value-add properties in various product types. In an effort to further diversify its holdings, the company is currently working on various development deals for its own portfolio consisting of both mixed use and self storage projects. With both the development and add value deals, the primary objective continues to be to achieve above average market returns.
Dominus Companies focus is on property acquisitions that offer upside through various investment strategies. Throughout the years we have acquired Multifamily, Commercial, Industrial, as well as both Commercial and Residential Land. With each new acquisition, we provide enhanced value through strategic improvements to under-managed or neglected properties. In addition, we implement creative and alternative management strategies to help keep properties in demand and with high occupancies.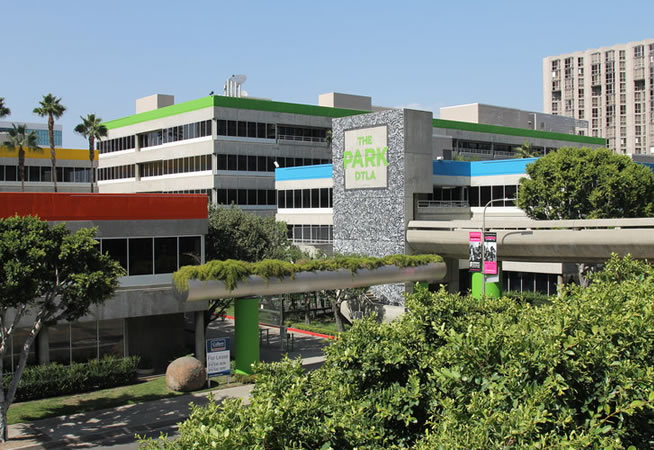 COMMERCIAL REAL ESTATE
The Dominus Companies invests across multiple property verticals to take advantage of opportunities in the real estate markets today and as they evolve in the future.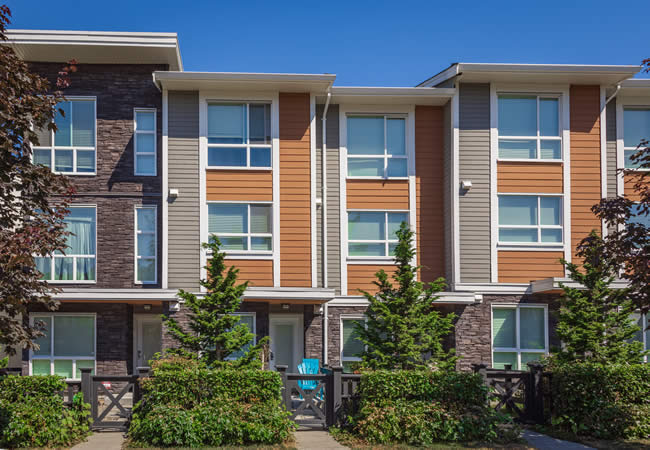 MULTI-FAMILY RESIDENTIAL
We make strategic acquisitions in multi-family opportunities throughout California. In addition, we also seek investments in partially developed or un-finished residential tracts.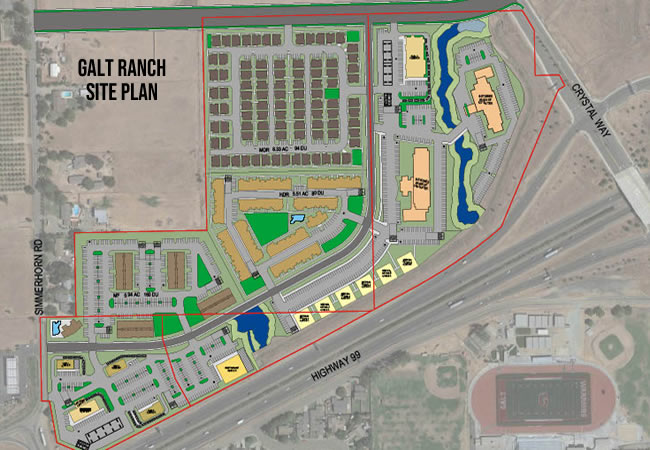 LAND INVESTMENTS
We see land as opportunity. Investment types include urban infill, strategically located suburban land (investment ahead of growth), and re-use/redevelopment opportunities. (See full Galt Ranch site plan image.)
THE DOMINUS DIFFERENCE
The Dominus Companies prides itself on our ability to locate and target properties in primary markets that through our strategic repositioning efforts will continue to offer outsized returns. In addition, we also seek investments in both secondary and tertiary markets across multiple property sectors given the right opportunity.
The Dominus Companies utilizes its wealth of experience and ever growing relationships to seek out opportunities that will ultimately create higher demand and inherent property values. In addition, Roseville California firm consistently takes advantage of the short and long-term shifts in the real estate and capital markets to create maximum value for its investors through our expertise in Negotiations, Acquisitions, Asset Management, Dispositions and Structured Finance.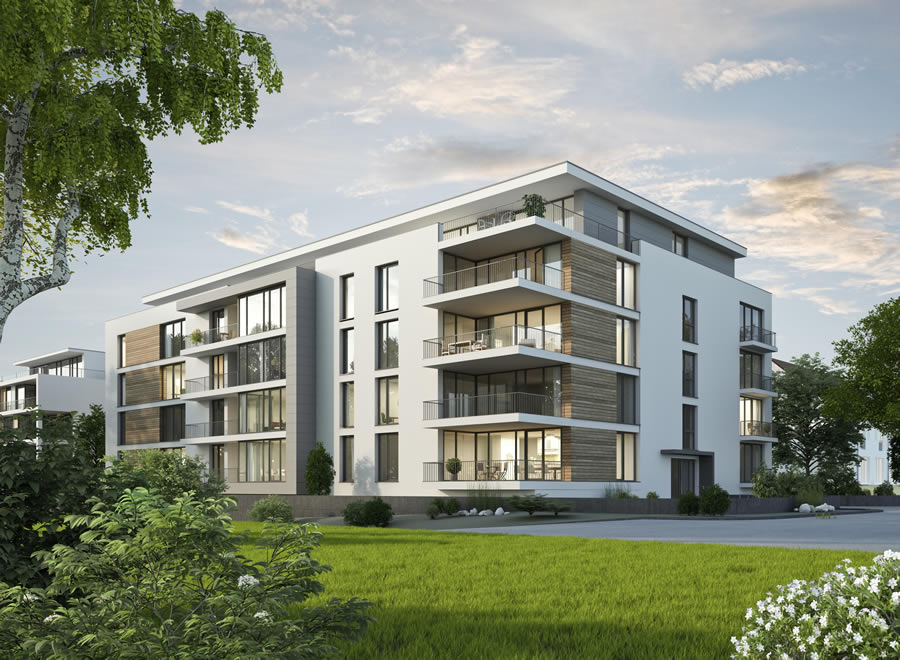 New construction self-storage with office and apartment attached.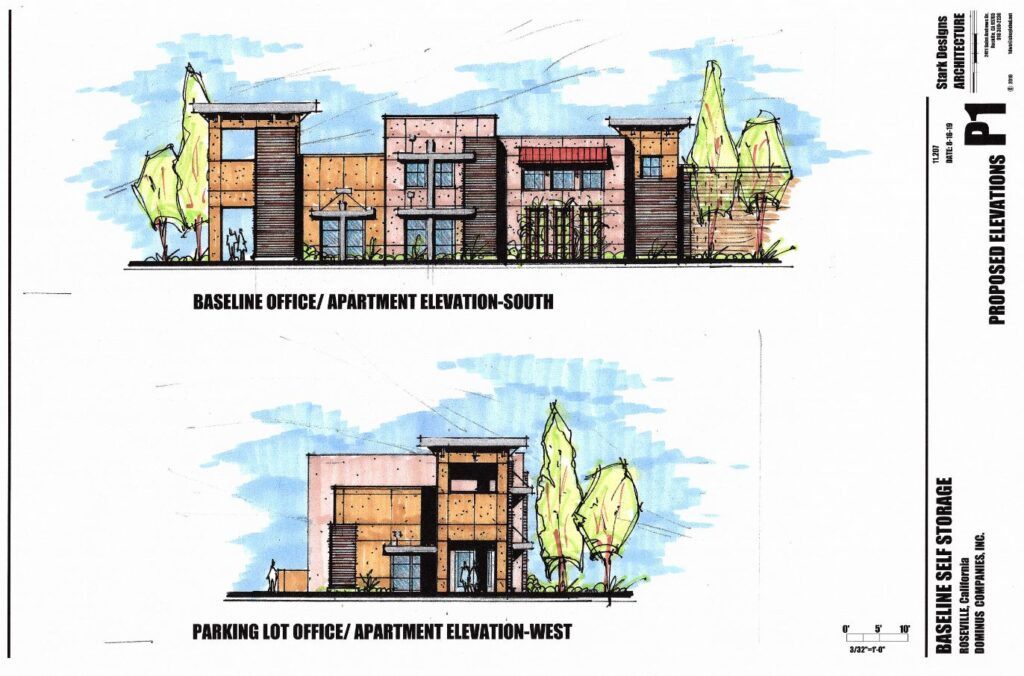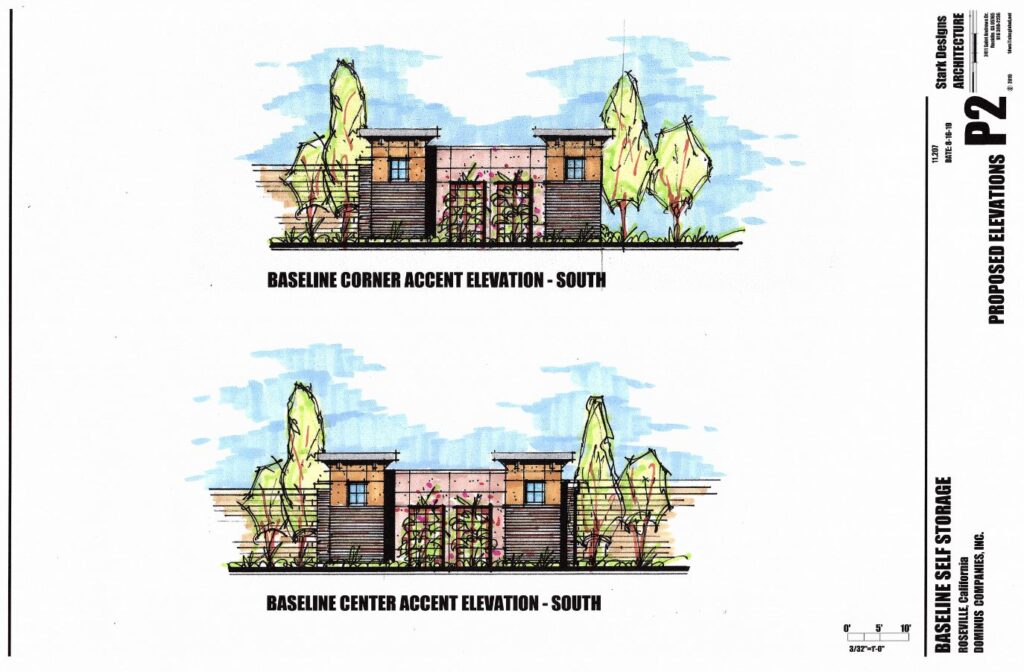 EXECUTIVE TEAM
Jas Bains – President
Mr. Bains brings with him 25+ years of real estate experience as an agent turned investor and developer. His expertise is to identify and purchase underdeveloped or distressed properties, improve them, and then either rent or sell them for a profit. Mr. Bains plays a crucial role in the real estate industry by revitalizing and modernizing properties, thereby adding value to communities and creating investment opportunities for Dominus Companies, Inc. and others associated with him. Graduating from CSU, Sacramento with a double major in Real Estate and Finance in 1995, Mr. Bains started his real estate career soon after with Marcus & Millichap where he spent many years as one of the company's top producing multi-family agents. This prepared him for launching his own firm, which has proved to be highly successful.
Mark Furuta – Principal
Mr. Furuta has worked the past 20+ years in the commercial real estate industry in commercial brokerage as well as CRETECH space as a senior account director for Costar, RealPage and as an advisor to several emerging startups. His experience in the CRETECH space has provided Mr. Furuta with in-depth knowledge of the latest cutting edge technology of data and analytics to help source, underwrite and acquire numerous portfolio properties for the company. Mr. Furuta originally graduated in 1998 from U.C. Davis with a degree in Environmental Policy analysis and Planning and Economics. Mr. Furuta began his career in real estate brokerage at Marcus & Millichap in Roseville, CA. along with Mr.Bains and worked as one of the top performing Single Tenant agents for the company.
Mark is based in the greater Sacramento region with his wife and 3 kids. In his spare time he enjoys travelling abroad and also spending time on the California coast.